Helen Plenert
Drawing, Multimedia, Painting, Watercolor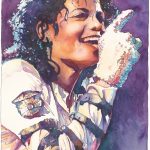 Studio
7641 Poplar Avenue
Citrus Heights, CA 95621
2021 Open Studio:
About Helen Plenert
Helen Plenert Sacramento Artist        916 599-2608
helen@hplenert.com
Helen creates works to uplift the viewer using local scenes that are often over looked in our everyday journeys. She is on a quest to remind viewers of the beauty and strength of nature's sculpture that took hundreds, to thousands of years to form. Her favorite by far are the Oak Trees in Carmichael California where she grew up and still lives.
Helen studied art locally at American River JC and CSU Sacramento where she was taught by local artists Gary Pruner, John Kaneko, and was very influenced and motivated by Wayne Thiebaud, Larry Weldon and Gregory Kondos' work.
Helen retired in 2016 as Program and Art Director for Women's Wisdom ART after 10 years of service to the community, during which she created region wide arts events to bring the Sacramento arts community together. In 2008-10 the Oak Park Fiesta brought local artists together to show their work in a street fair format. Art Bra Show was the first of its kind in California in 2007. She successfully replicated the event six times over the years to bring artists from all over the west coast together to raise money for a local Breast Cancer prevention program.   In 2017 Helen created the "innerSOUL" art show to raise money for the first Hospice Home for the Homeless in Sacramento. The show, based on the concept of Art Bra Show, was highly successful and has been repeated 2 more times and has a 4th scheduled for 2022.
In her personal artwork, Helen has become interested in rock formations throughout California. They have a completely different feel, line, texture and magnificence of trees she has painted for years. "I love a challenge. I don't think of just paint on paper, canvas or clay. Each work becomes a personal dare."  says Helen. 
Helen's favorite mediums are Acrylics on canvas and Watercolor on paper.
Services Offered
Takes Commissions