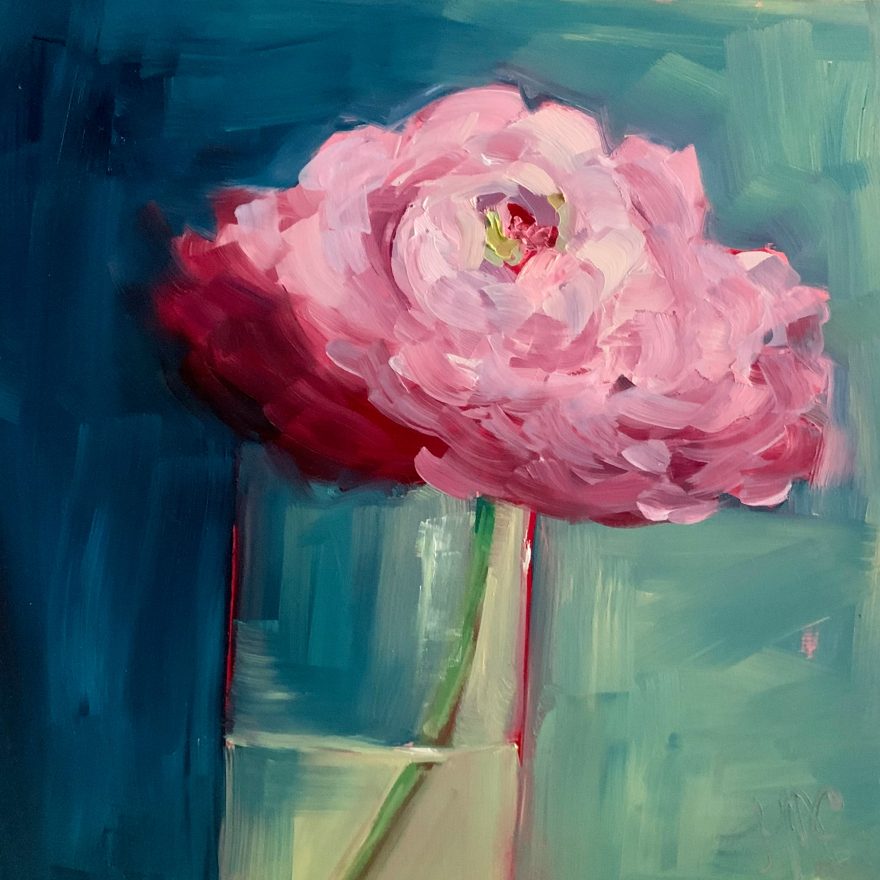 Studio
444 Boston Court
Sacramento, CA 95864
2021 Open Studio:
About Leslie McCarron
Watch Leslie's Conversations With Artists Video Here
I have had a busy year and as always am inspired by nature. I never know what will speak to me in a way that causes me to want to capture its image in the creamy thick texture of oil paint. My goal is to never render my inspiration in photo realism, but instead convey my subjects essence in my interpretation of it in color , light and movement. This can be a still life I set up in my studio or a beautiful landscape that I come across in my time spent out doors.
This year, as I have done for the past four years, I painted a painting a day in January, my 31DAYS collection. I then post a photo  each day on Social Media of my painting to stay accountable. My subjects range from floral and fruits to vegetables and game pieces, dice, jacks and cue balls. I also have an extensive collection of vases and glass jars that show up in multiple paintings. I am fortunate to be represented by Archival Gallery in Sacramento where this years 31DAYS Collection was shown in July. To view the whole collection you can visit my website and to see in person those pieces that are still available, you can visit Archival Gallery Monday through Saturday from 11am-4pm.
This year my submitted painting, "Standing Together" was juried into the KVIE Art Auction and won the Curators Award in still life. I am beyond honored and excited to have received this award. This year of course there will be no preview Gala, however all artwork will be on display at the KVIE Station for public viewing during the station's regular business hours, Monday through Friday 9am-5pm. You can also view the entire collection at KVIE's website and bidding has already started! The live on-line and on air Art Auction takes place October 2-4. The date and time my piece is scheduled to go live is Sunday October 4th in the 4pm segment.
I also had the great honor this year of being selected by Inside Magazine for their Arden publication's cover image. Just another happy surprise for me and my art this year. 
I look forward to continue to do that thing I love and can't imagine living life without. To see where it takes me and what will happen next.  
Services Offered
Takes Commissions