2021 Registration Opens March 1!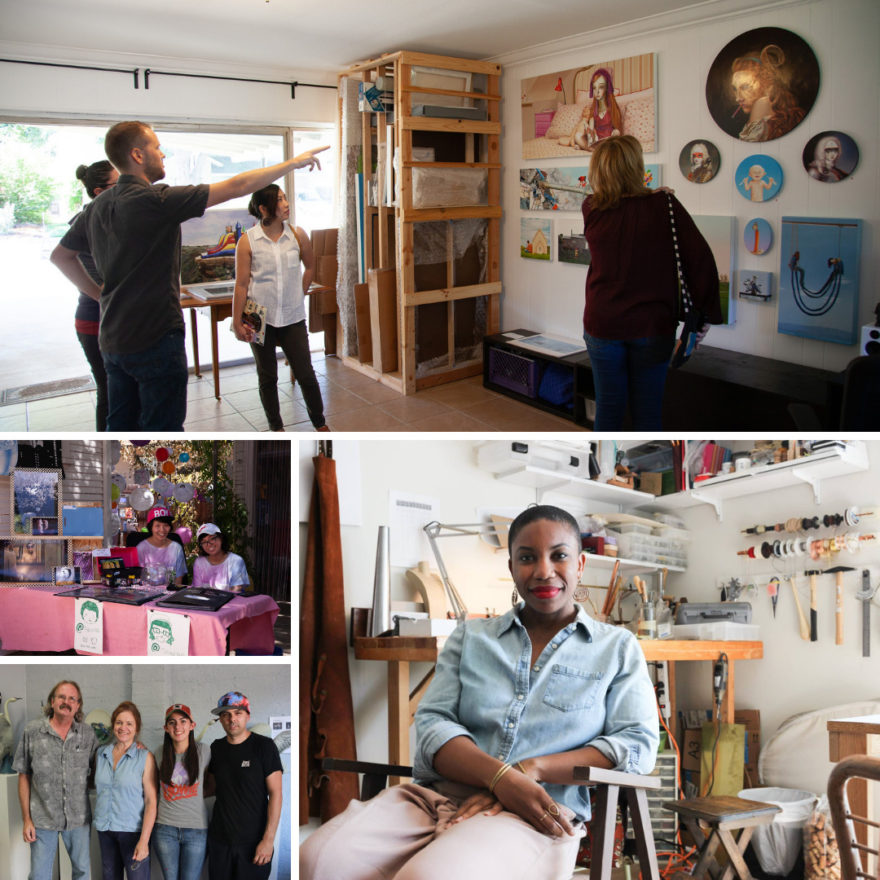 We're excited to announce that 2021 Sac Open Studios will be a hybrid virtual and in-person program. Virtual artist interviews will take place Summer 2021 and the in-person open studios tour will be held during the middle two weekends of September.
In efforts to accommodate all artists interested in participating, there's a limited number of scholarships available for artists with demonstrated financial need and a committed studio practice. For more information about scholarships, email sacopenstudios@vergeart.com.
If you would like to sponsor an artist, there is an option to do so on the registration form. You may also email Verge's Public Engagement and Outreach Manager, Justina Martino at sacopenstudios@vergeart.com to donate funds to sponsor an artist.
2021 Sac Open Studios Artist Participation includes:
Full Color Artist Listing with artwork image and contact information in the 2021 Sac Open Studios guide
Artist Profile in the Sac Open Studios Artist Directory on vergeart.com
Artist Listing on the 2021 Sac Open Studios Mobile App
Free enrollment and a recording of the 2021 Sac Open Studios How to Promote Your Open Studio Workshop
Discounted advertising rates in the 2021 Sac Open Studios guide
Inclusion in the 2021 Sac Open Studios Preview Exhibition at Verge Center for the Arts.
Do you have questions about Sac Open Studios? We're happy to help!
Email questions to sacopenstudios@vergeart.com.