Jennifer O'Neill Pickering
Mixed Media, Watercolor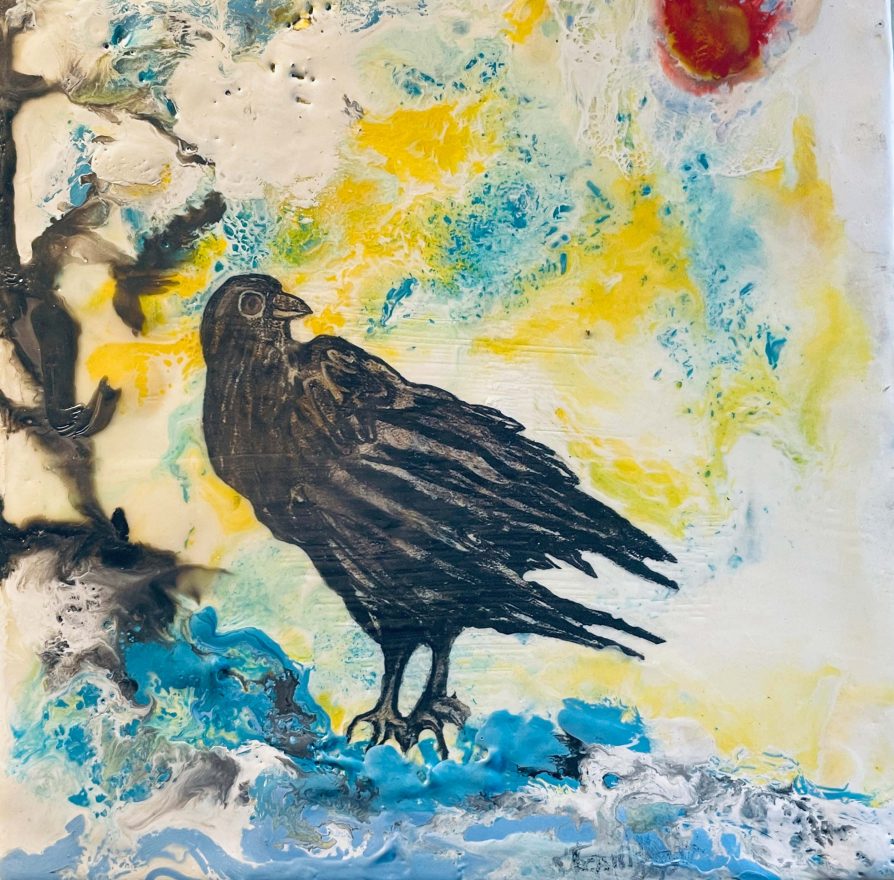 Studio
5259 9th Avenue
Sacramento, CA 95820
2023 Open Studio:
About Jennifer O'Neill Pickering
Watch Jennifer's Conversations With Artists Video Here
I work in several mediums including encaustic, mixed media, photography, digital collage and watercolor. I am also a writer. An award winning visual and literary artist. I am the recipient of the The Robert Else Increase Scholarship Fellowship, Award of Excellence California Works, teaching grants and micro grants from the Sacramento Metropolitan Art Commission for visual art and literary artist and a Pushcart nominee for poetry and recipient of the New Women's Voices award. My poem, I am the Creek was selected for the sculpture, Open Circle located in Sacramento, CA. I have exhibited my artwork in many venues include S.U.N.Y. Buffalo, California State University Sacramento, the California History Museum, KQED Public Radio, the Brickhouse Gallery and Art Complex, SMUD Gallery (SMAC Art in Public Places.)Davis Art Center, the Sacramento Fine Arts Center, the Verge Center for the Arts and the Crocker Art Museum and elsewhere. My art design was selected for the District 8 Signal Box project in Sacramento. I believe art to be a great empowerment to communities and I have facilitated and designed three community-based murals in Northern California with grants from the State of California Health Department, Chalk It Up, and Tahoe Park Neighborhood Association. I taught in many settings including St. John's Shelter for Women and Children, public libraries, public schools, an Cosumnes River College. I regularly donate my art work for fund raisers for nonprofits including Verge Center for the Arts, the Crocker Art Museum, the Effie Yeaw Wildlife Center, the SPCA, and the Sacramento Wild Life Care Association. My new book of poetry, Fruit Box Castles: Poems from a Peach Rancher's Daughter is being published by Finishing Line Press in the fall of 2020.
For more information: shepaintsandwrites.com .
Services Offered
Teaches Classes