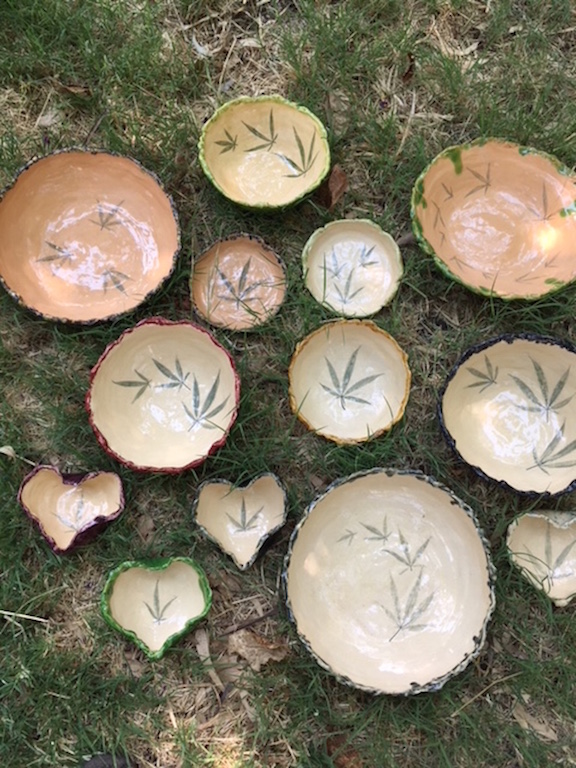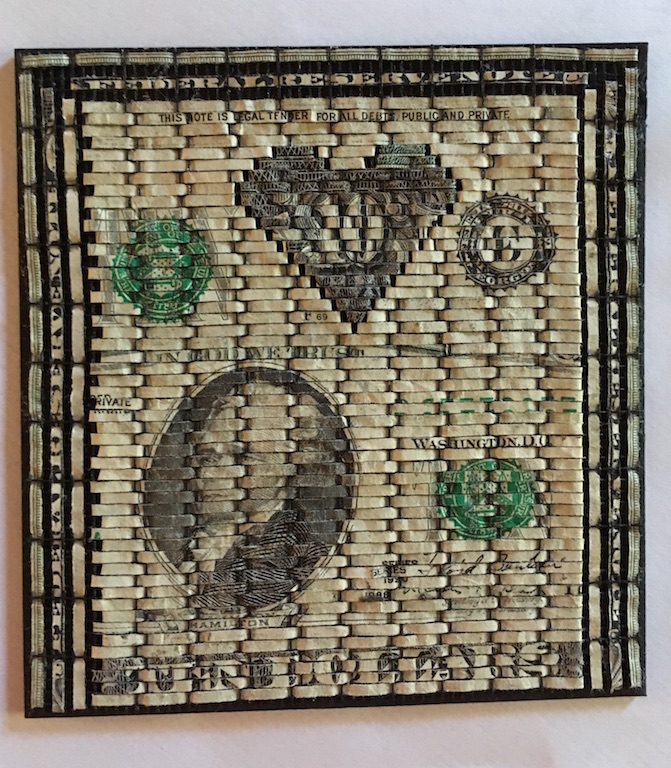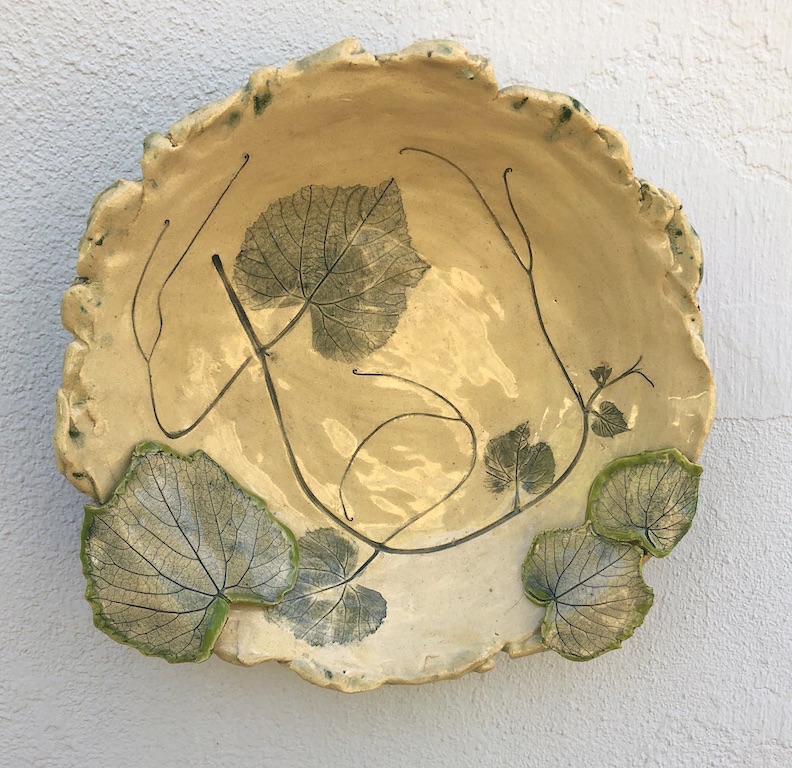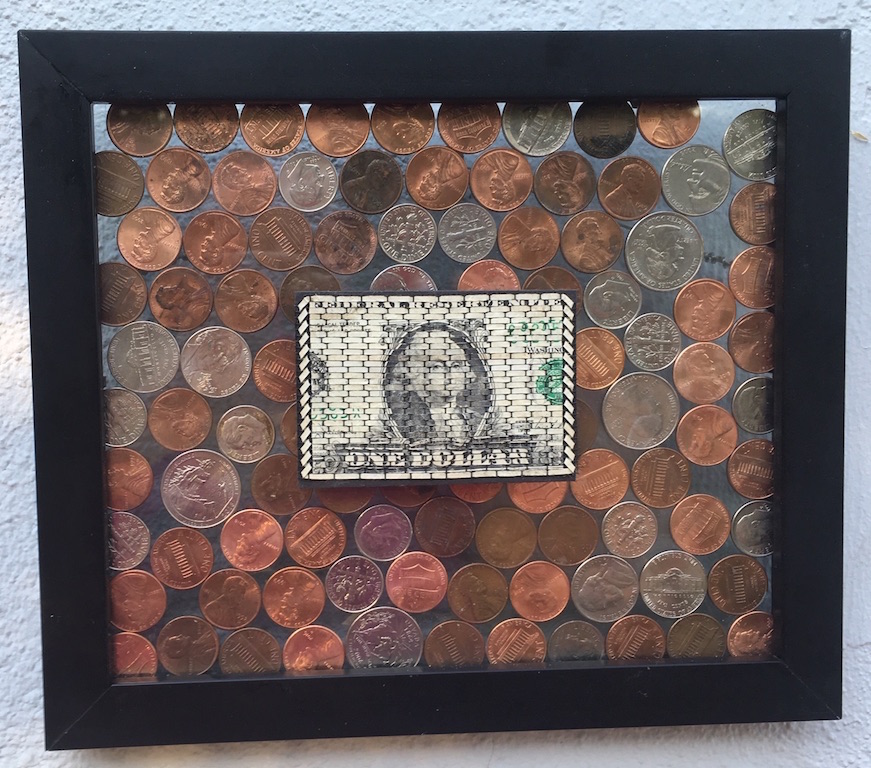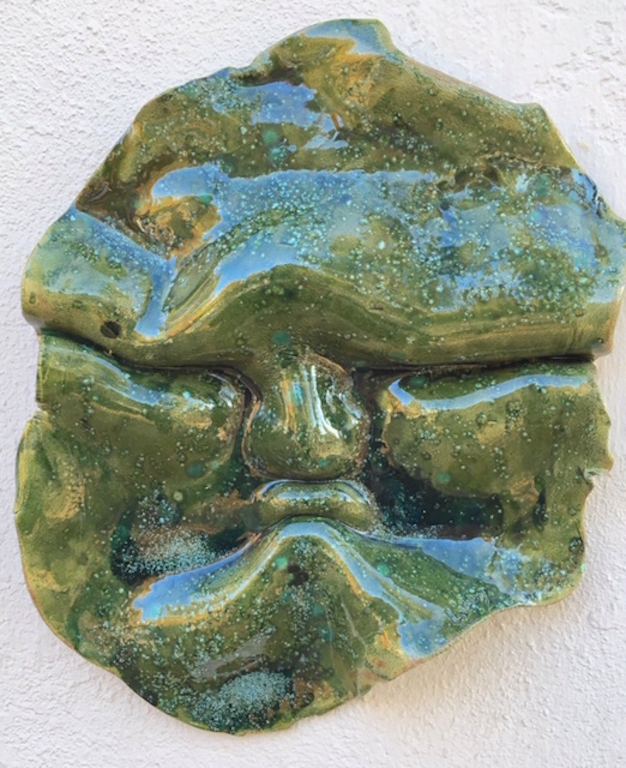 Studio
1725 Vallejo Way
Sacramento, CA 95818
2021 Open Studio:
About Libby Harmor
I have been working with shredded money since the mid nineties. I use a needlepoint process. I discovered that window screen is the perfect canvas. The holes in the screen are 1/16th of an inch high, the perfect size. It takes about an hour per square inch to create the weavings. A lot of that time is spent digging through a mass of shredded money to find the right strips. Each strip is 1/16th of an inch wide and 6 1/8th inches long. The U.S. Treasury took the money out of circulation. It's legal.
I took ceramics in college and have been playing with clay ever since. My style has changed over the years but I'm still having fun.
I have lived in Sacramento, California for over 40 years.  I graduated from Sac City College and Sac State.  I have been creating some sort of art as long as I can remember.  I live in the country in a former church with three cats.  The chickens and sheep and goat live outside.
Services Offered
Takes Commissions